Recognized partner in the field of galvanizing
Using years of experience of Pocinkovalnica d.o.o. Celje, "Metal-Cinkara" d.o.o. has, from its foundation, become a market-oriented company recognized both in the domestic and foreign markets. Steel structure galvanized in "Metal-Cinkara" can be seen in many countries in Europe, the Middle and Far East as well as in Russia.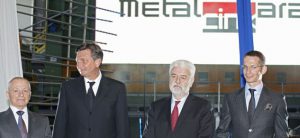 By improving the environmentally-friendly technology, friendly attitude towards clients and associates, as well as informing our prospective partners about the benefits of hot-dip galvanizing in comparison to other anticorrosive protection of steel, the interest in hot-dip galvanizing at Metal-Cinkara is growing every day.
Vision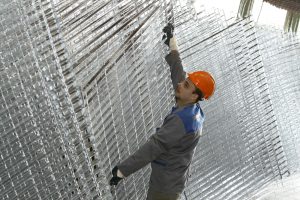 We want to be the best choice for our customers, which we manage to achieve through continuous improvement of production processes, reliable purchasing, cost reduction, raising the professional level of associates, elimination of negative impacts on the environment and improving health, safety and working conditions. Through continuous improvement of employees' level of knowledge and by applying the latest technological developments and the results of our own innovative team, we want to improve our business so that our development is sustainable, in accordance with the satisfaction of our needs without compromising the needs of future generations. We want to become the leader in the field of corporate social responsibility for the benefit of the whole society. We want to be the most desirable employer to our current and future employees.
Mission
Fulfilling the requirements and expectations of our customers in a way that will allow us to achieve the set goals, provide long-term social security to our employees, with the possibility of fulfilling their personal economic and social goals.
Strategy
We fulfil the demands of customers and owners through motivated, capable and satisfied employees who show a high degree of loyalty to the company.
The quality of business, environmental protection and assurance of occupational health and safety is planned, applied and checked in all areas of work. We are committed to all stakeholders in order to significantly improve the quality of life of our employees, their families, and members of the local community in which we work.
The processes established in accordance with the requirements of the quality management system ISO 9001, environmental management system ISO 14001 and occupational health and safety management system OHSAS 18001, guarantee continuous improvement of:
– quality of products and processes,
– relationships with suppliers and customers,
– environmental impact, with a reduction in the impact of discharging pollutants in waste water, waste generation and consumption of energy generating products,
– conditions through investments into facilities and equipment,
– informing, training and communication,
– awareness of the significance of danger, in order to prevent possible accidents,
– protection of staff, contractors and visitors from accidents,
– management system development with the involvement of associates.
Company objectives
1. Customers
The greatest measure of our success is meeting the needs and expectations of our customers.
2. Achieving our own goals
In our company we want to realize the goals set by annual and long-term business plans, through balanced and continuously controlled growth of the company.
3. Efficient management
We maintain, control and continuously improve the management system in accordance with relevant internationally recognized standards.
4. Taking care of the environment
We respect the valid regulations and other requirements to which the organization subscribes, associated with distinctive environmental protection aspects, which we prove by possessing the Integrated Permit (IPPC) for the process of hot-dip galvanizing by immersion.
5. Continuous improvement
We encourage our suppliers and customers to continuously improve the execution of quality requirements, environmental protection and and assurance of occupational health and safety.